Misc.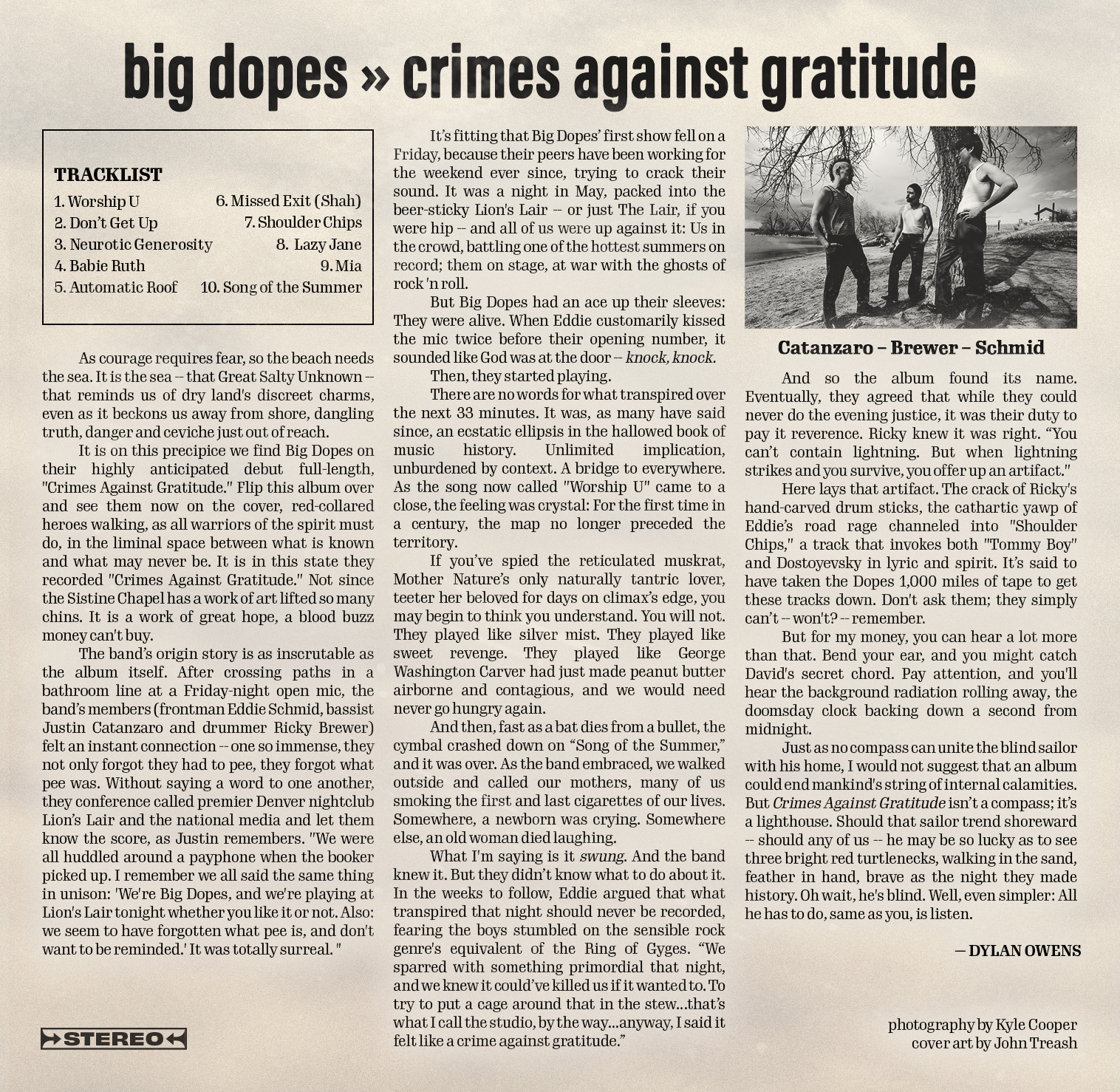 For Big Dopes (2019)
-
Big Dopes frontman Eddie Schmid tasked me with writing fake jazz copy for the back of the band's debut album, "Crimes Against Gratitude." I read the jackets of dozens of jazz albums to get a feel for how they went -- impossibly bombastic, with plenty of quotes -- and put my own spin on it.




Pop/comedy project Babelord shot a man-on-the-street video at a music festival poking fun of the Area 51-storming incident. They needed a pamphlet for it. I obliged.